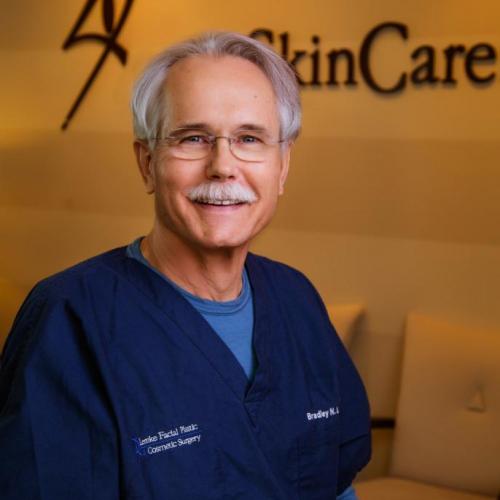 Specialty

Plastic Surgery

Certification(s)

Board-certified Ophthalmology, Board-certified Facial Cosmetic Surgery

Medical School

Case Western Reserve University School of Medicine
Dr. Bradley Lemke, M.D., is a nationally recognized oculofacial plastic surgeon.  
Following two decades of service at the Davis Duehr Eye Associates, along with teaching and research at the University of Wisconsin- Madison, Department of Ophthalmology and Visual Sciences, Dr. Lemke founded Lemke Facial Surgery and SkinCare 101 in 2001. 
Dr. Lemke is annually elected into the Best Doctors in America.  Dr. Lemke is a past president of his national medical society and has authored a book and over 100 publications in medical literature. Many of Dr. Lemke's past students are successful surgeons that work around the world. Dr. Lemke continues to perform innovative surgical techniques and procedures based off of continuous anatomic research.
Our goal at Lemke Facial Surgery and Luminous Skin Health is to always place the best interests of our patients first, while providing a personalized or individualized plan for each patient using the most effective treatment. Our practice enhances people lives and seeks to help people with both medical and elective health and wellness goals. 
When not working, Dr. Lemke enjoys physical fitness, sports, gardening and spending time with his family.