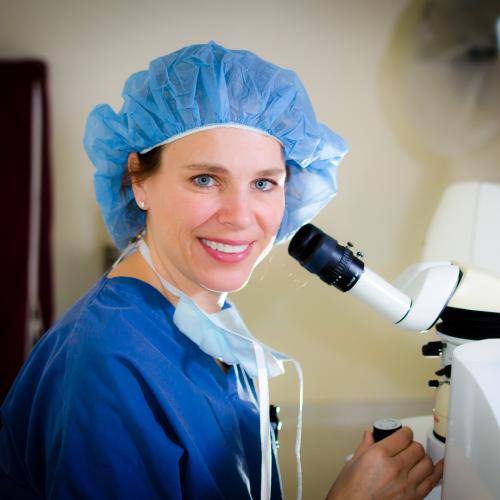 Specialty

Ophthalmology

Certification(s)

Board-certified ophthalmology, Fellowship trained in corneal disease, External disease, Refractive surgery

Medical School

Emory University School of Medicine

Practice
Dr. Nicole Anderson-Weiss M.D. is a board-certified ophthalmologist who specializes in cornea, external diseases of the eye, refractive surgery (LASIK) and cataract surgery. She is a graduate of Emory University School of Medicine in Atlanta. Prior to residency training, Dr. Anderson-Weiss was a research fellow sponsored by the National Institute of Health/National Eye Institute. Her research included corneal physiology and ocular toxicology. Dr. Anderson-Weiss completed her ophthalmology residency training at Emory University. She was awarded the national Heed Ophthalmic Foundation Scholarship to support subspecialty fellowship training. During her fellowship, Dr. Anderson-Weiss received extensive experience in cornea, external disease, and refractive surgery at Minnesota Eye Consultants under Dr. Richard Lindstrom and colleagues.
Dr. Anderson-Weiss has authored numerous papers in peer-reviewed journals and has presented her research at national and international meetings. She is a member of and board certified by the American Academy of Ophthalmology. Prior to joining Novamed Surgery Center of Madison, she practiced for over 6 years in Mississippi.
Dr. Anderson-Weiss resides in Middleton with her husband and three children. In her leisure time, she enjoys running, skiing, and traveling.